Shop Beef
Our beef is 100% grass-fed grass-finished and raised using regenerative practices in Western Colorado. Your beef will never contain any antibiotics or hormones.
Our Angus cattle spend their lives on native range and pasture with access to dozens of forage species and the freedom to express their natural behavior.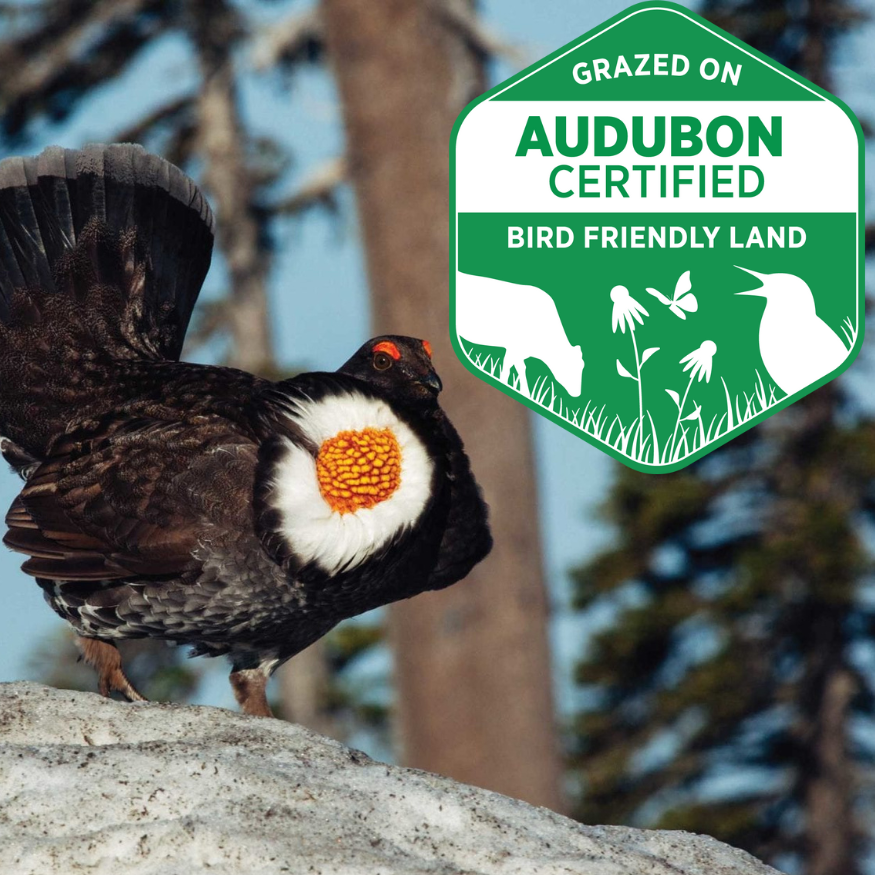 Audubon Certified
Our ranch is Certified Bird-Friendly by The Audubon Conservancy. When you buy our beef you are supporting the conservation and restoration of bird populations that are essential for a functioning healthy ecosystem.
Read More